The History! - Steve Tandy / Copmedia / Managing Director: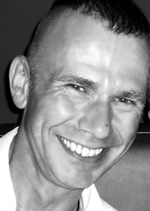 Steve has worked as a regional radio and TV plugger since 1989 and formed Copmedia in January 2009, with a focus on Regional radio & Television promotions for both new and established artists of all styles, and large and small record companies. Steve has won many awards over his 20-year career and consistently delivered top for both Independent and major music companies across the UK and Europe, as well as establishing one of the first pioneering regional radio promotions companies Station II Station (Technotronic, The Farm, Rose Royce, Cookie Crew, Right Said Fred-1989-1993) and then Intermedia (part of the Gut records Music Group 1993-2008) which rose to become the leading independent Regional Promotions company.
Steve will be happy to talk to you about your campaigns and will give honest and constructive advice about Copmedia's services and how they can assist you, your artists and their music.
Jonathan Pool: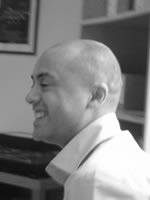 Jonathan joined Copmedia in February 2009 and has worked closely with Steve Tandy helping to establish the company.
Prior to this he worked in Radio promotions for 12 years working with companies like Size 9 / FCL PR with Nick Fleming and Simon Walsh overseeing regional promotions working across a variety of projects, genres and festivals.
He also spent 6 years at Edel Records as Regional Promotions Manager working under Daniel Lycett and Clive Black.
During his career Jonathan has built up a wealth of experience and contacts that help him to provide detailed campaigns for clients.
Jackie Jenkins: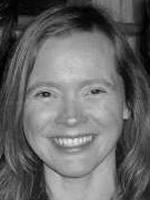 Jackie first met Copmedia's Steve Tandy when she was Head of Music at Beacon Radio. Jackie moved to London and worked briefly for The Tip Sheet magazine before becoming a plugger for EMI Records in 1996 working on Iron Maiden, Cliff Richard, Robbie Williams, Kenickie and Diana Ross - alongside Copmedia's very own Adrian Tredinnick.
In 1999, Jackie moved to Edinburgh and became Parlophone's Scottish plugger including taking Coldplay to their first ever TV interview. Jackie moved back to London in 2000 and continued to work for Parlophone as a National Radio Plugger promoting artists including Radiohead, Gorillaz, Paul McCartney, Norah Jones, Neil Finn, Blur and Kylie.
From 2004 until November 2010, Jackie was Universal / Island Record's Record's Scotland, Northern Ireland and north England plugger, working Island acts including Amy Winehouse, U2, McFly, Sugababes, The Feeling, Fratellis and Jack Johnson
Since joining the Cop team in early 2011, Jackie has represented Copmedia artists and releases to all radio and TV media from her base in Scotland.
Jasmina Cherafa: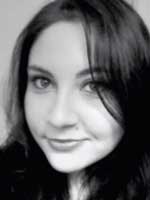 Jasmina became a member of the Copmedia team, whilst still studying for a BA in Music Business at BIMM London.
She moved to London to complete a BTEC in Vocal Performance. She fell in love with the city and decided to stay to pursue a career in the industry. During the past two years Jasmina has gained work experience in different fields, such as PR, Snyc and Event Management.